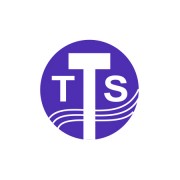 TTS VALVE TECHNOLOGIES SDN BHD
incorporated in 2001, specialized in automatic valves business - Solenoid Valves, Actuator Valves, Pneumatics Components, and complete range of Process Valves and Components.
In conjunction with the industrial growth in Southeast Asia, TTS has entered into an agreement with Unimech Group Berhad in year 2007 as an associate company to further strenghten TTS Valve's business by expanding into other process valve business. Hence, TTS has expanding the process valve business by incorporating a division into TTS as "Process Controls" including gate, globe, check, ball and butterfly valves; pressure gauges, thermometer, flow, level and pressure switches; pressure reducing valves, safety and relief valves; flexible joints, Y-strainer, flanges and all other valves accessories.